Immaculate Heart of Mary Church Parish School of Religion (PSR) 
PSR is for all public and home-schooled children in grades K-8 who have been baptized in the Catholic faith or made a Profession of Faith. Although parents are the primary source for forming their children in faith, the Church plays a vital role by providing structure, context and content to both the parents and children. The PSR Program at IHM is a hybrid program. This means that there is a combination of in-person sessions and home-based lessons. Each home-based lesson is a USCCB conformity hand-out, which is fun, engaging and easy for parents to engage their child in learning the beauty of our Catholic faith. Click on the PSR calendar below to view the BLUE dates when instruction is home-based. For more information on home-based instruction click on the New Enrollment Welcome Letter and Forms. 
Enrollment in the PSR Program is required for sacramental preparation for non-IHM School children. First Reconciliation and First Holy Eucharist are generally given in the 2nd grade, while Confirmation is given in the 8th grade. All sacramental preparation begins during the grade level prior to the grade level of the sacrament (so 1st grade and 7th grade). Please click on the New Enrollment Welcome Letter and Forms for more information. 
Our goal is to work WITH you and your child in bringing them up in the tradition of the Catholic faith. Please email or call Amy Incorvati-Aloisi, Director of Faith Formation/PSR Director with any questions aaloisi@ihmcfo.org or 330-929-8361 x19. We are happy to help you in any way! 
2023-2024 PSR Year
PSR Program Curriculum 2023-2024
CURRENT STUDENTS – PSR Re-enrollment parent handout 2023-2024
NEW STUDENTS – PSR New Enrollment Welcome Letter and Forms
Contacts:
Amy Incorvati-Aloisi, Director of Faith Formation, 330-929-8361 x19, aaloisi@ihmcfo.org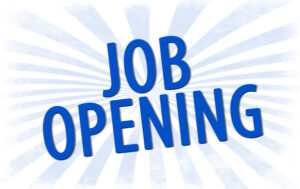 PSR Principal Job Description