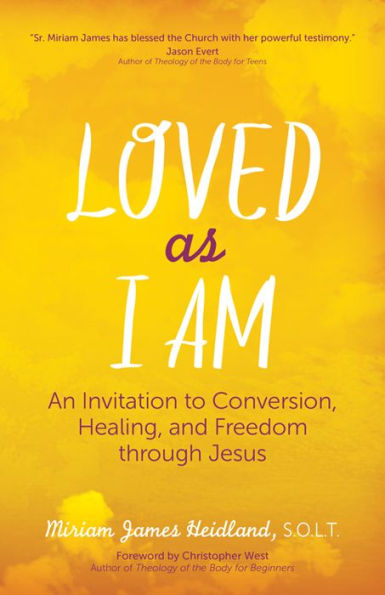 Event details
March 14, 2018
7:00 pm
1905 Portage Trail - Convent Meeting Room
330-929-8361 x16
All women are invited to an evening book club
"Loved As I Am: An Invitation to Conversion, Healing, and Freedom through Jesus"
By Sister Miriam James Heidland, S.O.L.T.
"When Sr. Miriam's life as a successful college athlete proved unfulfilling, she went searching for something deeper and ended up falling in love with Jesus. In this book she shares her struggles – learning she was adopted, battling alcoholism, and healing from childhood sexual abuse – as signs of hope that anyone who desires to know Christ can find him and be loved intimately by him in return."
I got to meeting Sr. Miriam at a conference in November and was very touched by her beautiful witness to God's love. I have been in email contact with her and there is a good chance that our book club will conclude with a visit from the author! Hope you can join us!
Date: January 17th through March 14th
Time: 7 – 8:30 pm
Place: Convent meeting room
Please RSVP to Jen Ricard: jricard@ihmcfo.org
You can purchase your own book and bring to the first meeting or let me know by Friday, January 12th and I will purchase a book for you, around $12/ book.