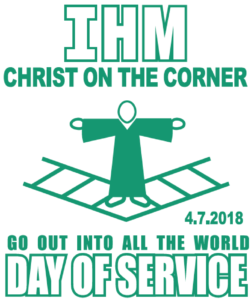 Register Online Now!
We are encouraging parish-wide participation and there are a wide variety of ways you can contribute on this day! Projects include: outdoor/handy-work at homes and local service organizations, indoor work at a soup kitchen, apartments, church, & baking/cooking needs – there is something for everyone!
Even if you anticipate that you cannot part-take that day there is still something you can do! You can choose to pray a rosary or pray for our community that day as your part in the body of Christ. As a member of our church you are needed! For any additional questions please contact Andy Davis at ajdavis@ccdocle.org or call (330) 715-1368.