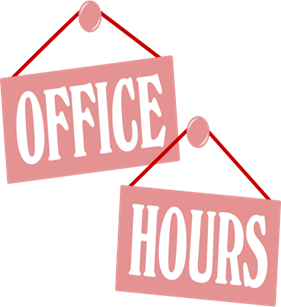 PLEASE NOTE! Our parish office hours are changing for the week listed below. We will not be open in the evening on Monday, Wednesday, and Thursday.
Thursday, July 25 8am-4pm
Friday, July 26 8am-4pm
Saturday, July 27 9am-12:30pm
Monday, July 29 8am-4pm
Tuesday, July 30 8am-4pm
Wednesday, July 31 8am-4pm
Thursday, August 1 8am-4pm
*Lunch hour is 11:30am-12:30pm weekday
Office hours will then return to the normal hours listed on the front of the bulletin and on the parish website. Thank you!