Meets every Wednesday after the 8:00 am Mass as well as Wednesday evenings during some of the year. Bible and book study for the women of the Parish. Contact: Jen Ricard, 330-929-8361 x16, jricard@ihmcfo.org
---
All women are invited to a morning study
"The Bible and the Virgin Mary: Journey through Scripture" with Dr. Scott Hahn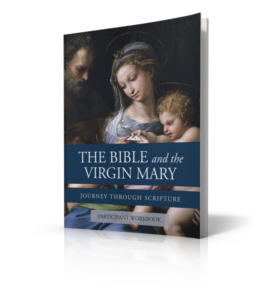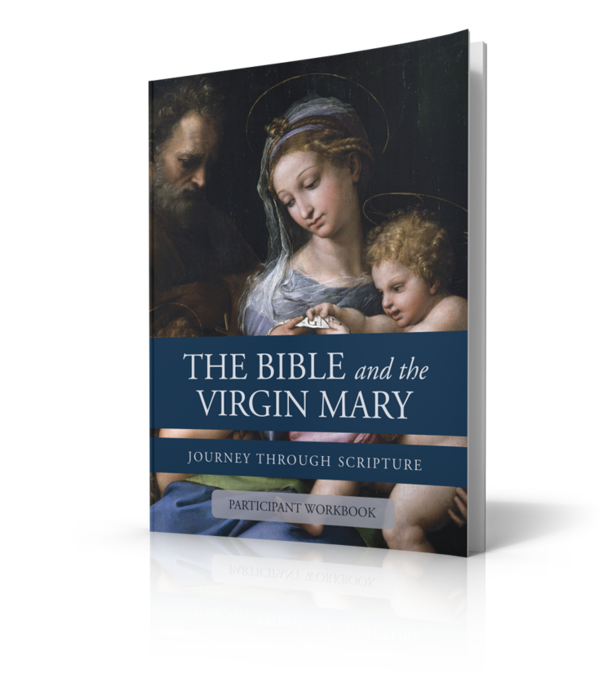 The Bible and the Virgin Mary is a dynamic twelve-part video series that beautifully explains the Catholic truths about Our Lady, showing how she has been a part of God's plan to bring salvation to the world since the beginning of time. In addition to explanation of dogmas, answers to common objections, and demonstration of Mary's presence in the Old and New Testaments, this study discusses Church-approved Marian apparitions that play an important role in Catholic Tradition. It's sure to help Catholics and non-Catholics alike grow in an understanding and appreciation of the Mother of God.
Date: January 10th through March 28th
Time: 9 – 11:00 am  (free babysitting is available)
Place: Church Hall
Please RSVP to Jen Ricard: jricard@ihmcfo.org
---
Evening book club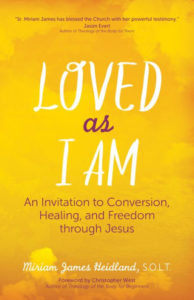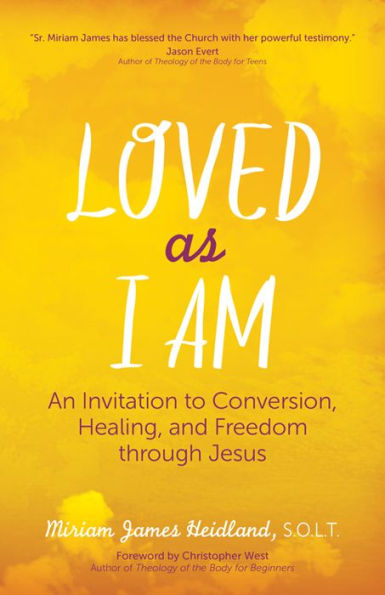 "Loved As I Am: An Invitation to Conversion, Healing, and Freedom through Jesus"
By Sister Miriam James Heidland, S.O.L.T.
"When Sr. Miriam's life as a successful college athlete proved unfulfilling, she went searching for something deeper and ended up falling in love with Jesus. In this book she shares her struggles – learning she was adopted, battling alcoholism, and healing from childhood sexual abuse – as signs of hope that anyone who desires to know Christ can find him and be loved intimately by him in return."
I got to meet Sr. Miriam at a conference in November and was very touched by her beautiful witness to God's love. I have been in email contact with her and there is a good chance that our book club will conclude with a visit from the author! Hope you can join us!
Date: January 17th through March 14th
Time: 7 – 8:30 pm
Place: Convent meeting room
Please RSVP to Jen Ricard: jricard@ihmcfo.org
You can purchase your own book and bring to the first meeting or let me know by Friday, January 12th and I will purchase a book for you, around $12/ book.